Be warned that I will use a lot of gifs – and when I say a lot I mean a lot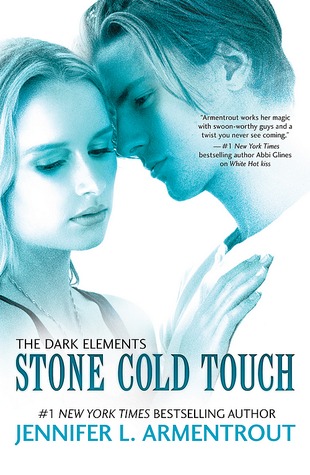 Blurb: Layla Shaw is trying to pick up the pieces of her shattered life—no easy task for a seventeen-year-old who's pretty sure things can't get worse. Her impossibly gorgeous best friend, Zayne, is forever off-limits thanks to the mysterious powers of her soul-stealing kiss. The Warden clan that has always protected her is suddenly keeping dangerous secrets. And she can barely think about Roth, the wickedly hot demon prince who understood her in ways no one else could.
But sometimes rock bottom is only the beginning. Because suddenly Layla's powers begin to evolve, and she's offered a tantalizing taste of what has always been forbidden. Then, when she least expects it, Roth returns, bringing news that could change her world forever. She's finally getting what she always wanted, but with hell literally breaking loose and the body count adding up, the price may be higher than Layla is willing to pay…
__________________________________________________________________________
Genre: Young Adult, Fantasy
Series: Dark Elements #2
Date of Publication: October 28th 2014
Cliffhanger: YES! 😥
HEA/Happy End: Not even close
Rating: 5 Stars ✶ ✶ ✶ ✶ ✶
__________________________________________________________________________
Stone Cold Touch starts a few weeks after White Hot Kiss – with Layla still being hurt over what happened to Roth. But then suddenly Roth is back and everything Layla know changes.
I loved Stone Cold Touch. It was even better then White Hot Kiss and I did not thought that possible.
Again I loved Layla. I could totally connect with her and I would not like to trade with her, because she goes through a lot of bad stuff. Like in White Hot Kiss she did some stupid things, but they weren't her fault. She tried the best she could to stay alive.
Zayne … Well, in White Hot Kiss I thought that he did not fit as a love interest for Layla. I still think this way. We get to know him a lot more in this book and I actually thought that he was quite nice, but then I changed my mind. I won't tell you why ;). I know I'm so mean.
Roth… I was really devasted after the ending of the last book, but I knew he would be back. When he returned, he acted like a real jerk and hurt Layla's feelings a lot and even though I love him, I wanted to hurt him for hurting Layla. But thankfully the more the book progresses the more Roth is back to being his old, adorable and arrogant self. And he really cares for Layla.
Team Roth or Team Zayne … At the beginning I really wasn't sure on which team I would end up, basically because Roth acted mean.


But the more the end neared, the clearer it was that I'm still and totally team Roth. He's just Roth, you have to love him.

Bambi. I just love Bambi, she's really cute and very protective of Layla. She even ate a Warden, which I thought was hilarous.
I kind of hate the Warden (with exception of Nikolai, Dez and Zayne), mostly I hate Abbott. I did dislike him in White Hot Kiss but now? I hate him with all my being and I want to punch him – hard.

The ending was … Just …

No way in freakin hell did I just read this ending! It was all a figment of my imagination. JLA did not do this! She can not do this to us! This is just so mean. The worst thing is: I even guessed the ending right at the start of the book but I was like: no, JLA would never do this – but she did. And I'm… I'm shocked, totally shocked.
I just…


I can't comprehend this, I should have been used to such endings, its JLA we are talking about, but still … I'm just unable to compensate this, I need book #3 NOW!
Freaking 5 out of 5 stars
If you read the book, don't forget to vote for your favourite ->here<-
I kinda got carried away while reviewing this, but I did warn you about the gifs 😉
Here is my review of White Hot Kiss
You can buy it here:
Amazon DE | Amazon COM | Amazon UK