This review is coming to you in english. I'm pretty sure that there are a lot of mistakes, sue me 😉
Book provided by NetGalley.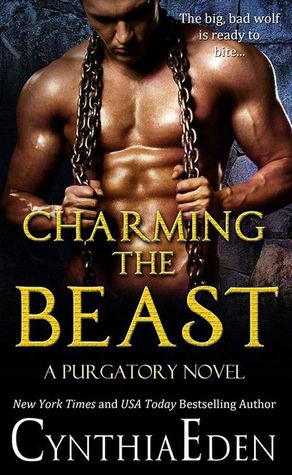 Blurb: Connor Marrok never intended to work for the Seattle Para Unit. He's not one of the good guys—he's a real monster, and the beast he carries doesn't exactly play nicely. But now he finds himself being blackmailed into a new assignment. It's supposed to be his last gig. His mission? Protect the beautiful Chloe Quick. Keep her alive. Destroy her enemies. Easy enough…until he starts to fall for Chloe.
Chloe is tired of being a prisoner. She wants to get away from her Para Unit guard and run fast into the night. So what if Connor is the sexiest guy she's ever met? Chloe knows trouble when she sees it, and Connor is one big, dangerous package of trouble. But, when an obsessed werewolf begins stalking Chloe, she realizes that her paranormal bodyguard may just be the one man she needs the most.
Every moment that Chloe and Connor spend together increases their attraction. Chloe has never felt a need so strong or a desire so dark. The beast that Chloe carries inside has always been silent, but Connor is stirring up her animal instincts. And as the danger and desire begin to twist together, Chloe wonders just how far she'd be willing to go…in order to spend one more night in Connor's arms.
__________________________________________________________________________
Genre: Paranormal-Romance
Series: Purgatory #3
Date of Publication: October 27th 2014
Cliffhanger: Yes and No
HEA/Happy End: Yes
Rating: 4 Stars ✶ ✶ ✶ ✶
__________________________________________________________________________
Big thanks to NetGalley for once again providing me with a Cynthia Eden book.
I have to confess that the Purgatory-series is not the best series by Cynthia Eden. She has other series that are a lot better, but I still like this series.
It's just different in comparison to her other series. Darker.
Charming The Beast is about Connor Marrok, who was the villain of The Wolf Within (book #1). Now he is forced to work for the Para Unit, because Eric Pate, the boss, is blackmailing him. If he does not work for them, he will be send back to Purgatory, a prison designed for all thing paranormal.
I love books about former villain. I love to watch them turn from bad to good – they are still bad boys but in a good way ;). I really liked Connor, right from the start of the series, where he tried to kill his brother Duncan. I always knew he wasn't all bad. He changed a lot in comparison to book #1. He now has more control over his feelings and wolf – except for when Chloe is around.
Chloe Quick is the heroine of this book and Connor's love interest. She is the daughter of the now dead villain of Marked By The Vampire. She was attacked by werewolves at age seventeen, but she never completed the change and her father always used to experience on her til she killed him – after he killed her.
I liked her, even when she tried to run, when Connor just wanted to protect her.
The only thing I had a problem with is that she still was a virgin. I get why, but come on…
Can I just say one thing? Why does Eric Pate have to be such an manipulative jerk. I sure hope that he will get a female that will give him hell, because he kind of deserves it.
Can I say another thing? The cover model is hot.
Like always I liked the writing style of Cynthia Eden. Her books are always fast-paced and entertaining and I look forward to book #4 which will be about Eric Pate.
If you are not into blood, death, werewolves and vamps, stay away from this book, because you will get all of the above.
If you love the things I mentioned, you will love this series, but start with book #1 The Wolf Within.
4 out of 5 stars
Buy it here:
Amazon DE | Amazon COM | Amazon UK