I decided to combine the Teaser Tuesday, hosted by MizB of Should Be Reading, with the First Chapter ~ First Paragraph Tuesday Intros, hosted by Bibliophile By the Sea.
---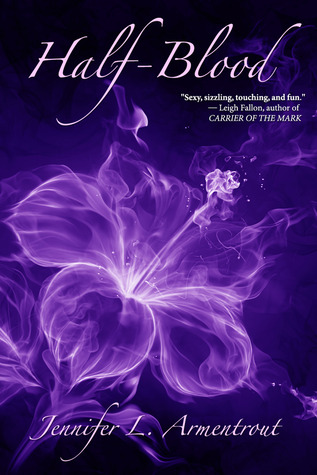 Paragraph and Teaser from Half-Blood by Jennifer L. Armentrout. Book #1 of her Covenant-series.
Opening paragraph:
My eyes snapped open as the freakish sixth sense kicked my fight or flight response into overdrive. The Georiga humidity and the dust covering the floor made it hard to breathe. Since I'd fled Miami, no place had been safe. This abandoned factory had proved no different.
Teaser from 7%:
"However," he glanced up, briefly meeting my eyes, "when it comes to your behaviour records, I find myself… flabbergasted."
Just opened the book for the first time and I will definitely read it, but I think the lay-out is pretty odd.
Have you read it? And what are you reading right now?
Leave your link in the comments below 🙂