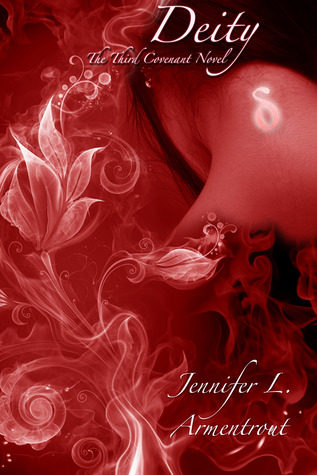 Synopsis: Alexandria isn't sure she's going to make it to her eighteenth birthday–to her Awakening. A long-forgotten, fanatical order is out to kill her, and if the Council ever discovers what she did in the Catskills, she's a goner… and so is Aiden.
If that's not freaky enough, whenever Alex and Seth spend time "training"–which really is just Seth's code word for some up-close and personal one-on-one time–she ends up with another mark of the Apollyon, which brings her one step closer to Awakening ahead of schedule. Awesome.
But as her birthday draws near, her entire world shatters with a startling revelation and she's caught between love and Fate. One will do anything to protect her. One has been lying to her since the beginning. Once the gods have revealed themselves, unleashing their wrath, lives will be irrevocably changed… and destroyed.
Those left standing will discover if love is truly greater than Fate…
__________________________________________________________________________
Genre: Young Adult
Series: The Covenant #3
Date of Publication: November 6th, 2012
Cliffhanger: YES!
HEA/Happy End: No 😦
Rating: 5 Stars ✶ ✶ ✶ ✶ ✶
__________________________________________________________________________
Ok, guys, it's official. I'm obsessed with this series. Like for real. The series started with me disliking it because of all the similarities between this and Vampire Academy. After the second books I was compelled to read another one and now I'm just hooked. And I saw some people on Goodreads still complaining about this being too much like VA, but you know what? I stopped looking for similarities, because I JUST DON'T CARE.
This book was awesome. Let me say that again: A-W-E-S-O-M-E!


WARNING: Some teeny tiny spoilers ahead!
Alex' Awakening moves closer and closer and she tries to find a way out. Again she does not have an easy life. She gets accused of the stuff that took place in Pure, beaten and drained of energy. She finds out a lot of stuff that was kept from her. She even dies! Yes, for real. (That's not really a spoiler, because let's be realistic: this is a JLA book and she loves to kill main characters.) I was still pretty shocked ;), but she does meet Caleb again because of this.

Now let's move on to the popular "What Team are you?"-question: In the beginning I was still Team Seth, but he does some things where I started to doubt him and in the course of the book he pretty much goes whacko, insane, crazy or whatever synonyme you can think of.


And I tried to hold on to my love for him, but I just was so disappointed and mad at him. So, NO, no Team Seth for me, ever again. If I should change my minds (which I doubt) you are allowed to hit me with a shovel and then bury me alive six feet under. Also no offense to the Seth-lovers, but this is just my opinion. Please don't hate me now. Maybe I should start running away. LOL.


So that leaves Aiden and I'm


Seriously. I'm in love with this guy, he just grows on you. He's so cool and understanding, always tries to do the right thing, acts pretty jealous (loved that!), finally – FINALLY! – admits his feelings and he does everything he can to help Alex.
And on one occasion I was really fangirling for Team Aiden because


You know what I mean?! Hmm ?


YES! They did it. I might have freaked out. It was just soooooo . . .


Sorry, I will behave now 😉 – maybe.
Did I mention that I love Aiden's brother Deacon? If JLA should kill him in the next two books, then I'm going to be really mad.

I said I would try to keep the spoilers to a minimum, so I will stop talking about the book, but I have to say something about the ending though.
I'm pretty sure JLA loves to torture us. I can picture her sitting at home and reading all the tweets about how we – the readers – can't deal with her cliffhangers and laugh at us. That's not nice! Stop with the damn cliffhangers.
Oh, btw that was my reaction regarding the last page of Deity:


I need to know how this goes on. I really NEED to. Thankfully the novella between Deity and Apollyon called Elixir is for free on Spencer Hill Press (the prequel, too), so I have to first read this and then Apollyon.


5 out of 5 stars
Buy it here:
Amazon DE | Amazon UK | Amazon COM