I decided to combine the Teaser Tuesday, hosted by MizB of Should Be Reading, with the First Chapter ~ First Paragraph Tuesday Intros, hosted by Bibliophile By the Sea.
---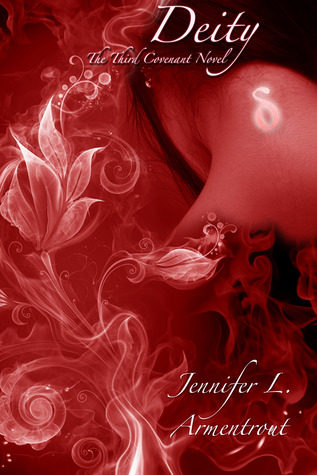 I chose the one I just finished: Deity by Jennifer L. Armentrout, which is the third book in her Covenant-series.

Opening paragraph:

Red silk clung to my hips, twisting into a tight bodice that accentuated my curves. My hair was down, silky around my shoulders like the petals of an exotic flower. The lights in the ballroom caught each ripple in the fabric so that, with every step, I looked like I was blooming from fire.

Teaser from 34%:

Anger stirred, poking at the cord. "I don't think Seth is being completely honest with me."

---
What is the Read-A-Thon? More details here.
Fourth Game
Psychic or Not…. try to predict what will happen next in the book you are currently reading
I'm going to start Apollyon (book #4 of the Covenant series) today and I guess she will probably be "saved" from Seth. But I won't tell you what I mean exactly by "saved" because that would be a major spoiler.
Overall progress :

Challenge 1: 1142 of 2000 pages

Challenge 2: done!

Challenge 3: 2 out of 4 books