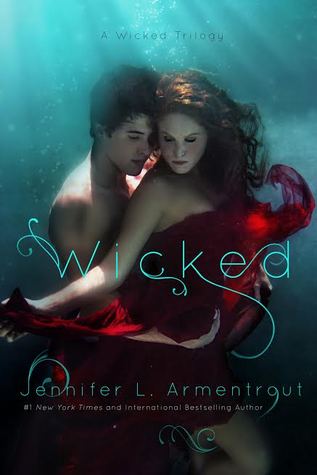 Synopsis: Twenty-two year old Ivy Morgan isn't your average college student. She, and others like her, know humans aren't the only thing trolling the French Quarter for fun… and for food. Her duty to the Order is her life. After all, four years ago, she lost everything at the hands of the creatures she'd sworn to hunt, tearing her world and her heart apart.
Ren Owens is the last person Ivy expected to enter her rigidly controlled life. He's six feet and three inches of temptation and swoon-inducing charm. With forest-green eyes and a smile that's surely left a stream of broken hearts in its wake, he has an uncanny, almost unnatural ability to make her yearn for everything he has to offer. But letting him in is as dangerous as hunting the cold-blooded killers stalking the streets. Losing the boy she loved once before had nearly destroyed her, but the sparking tension that grows between them becomes impossible for Ivy to deny. Deep down, she wants… she needs more than what her duty demands of her, what her past has shaped for her.
But as Ivy grows closer to Ren, she realizes she's not the only one carrying secrets that could shatter the frail bond between them. There's something he's not telling her, and one thing is for certain. She's no longer sure what is more dangerous to her—the ancient beings threatening to take over the town or the man demanding to lay claim to her heart and her soul.
__________________________________________________________________________
Genre: Paranormal Romance, Adult
Series: Wicked Saga #1
Date of Publication: December 08th, 2014
Cliffhanger: Yes
HEA/Happy End: No
Rating: 2 Stars ✶ ✶
__________________________________________________________________________
Before I start this review you must know that I usually take a wide berth around books featuring the fae, but I made an exception because this was written by JLA.
Till now I liked everything by JLA, because everything (even Half-Blood) was interesting, but this was just boring.


I don't know why, but it was just really hard to keep on reading this. Maybe one of the reasons for this was that I did not like the main characters. Yes, plural – all of them.

I didn't like Ivy, she was kinda okay for the most part till she did something where I wanted to grab her and shake her while screaming "why" like a maniac.

Ren wasn't better. His secrets wasn't really interesting and though I said he wasn't better if I had to choose between Ivy and Ren, I would choose Ren in a heartbeat, because his actions made more sense.

The only character from this book that I actually liked was Tink, who is a brownie. He loves to buy stuff on the internet and watch television. He's kinda Ivy's pet, but he can talk.

Oh btw there is something going on between Ivy and Ren, but there isn't really any chemistry between them.


And then there were the two twists, both were pretty obvious. I figured the first one out when we first met someone and the second one when a specific information was first told.


Also I did find a logic mistake. Ivy doesn't know under what name she should save Ren in her phonebook, because she doesn't know his last name, but a few pages ago she was told that it is Owens. She even repeated it.


I actually expected this book to be a lot better, but I was pretty disappointed by it. My advice for JLA would be: Stick to YA.
And therefore I won't read the second book of this series.