I decided to combine the Teaser Tuesday, hosted by MizB of Should Be Reading, with the First Chapter ~ First Paragraph Tuesday Intros, hosted by Bibliophile By the Sea.
---
I'm right now in a reading (and reviewing) slump, so I'm just rereading books like Blood Wolf Dawning by Rhyannon Byrd or the Covenant series by Jennifer L. Armentrout. I already featured those in my tuesday post, so instead I chose a book on my TBR shelf. It's Bloodlines by Richelle Mead.

Opening: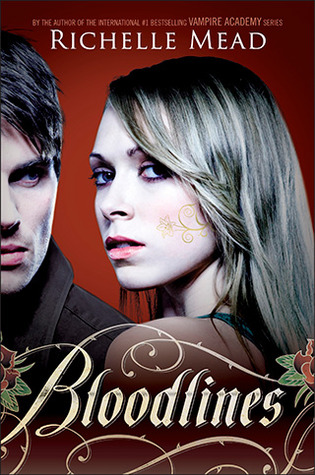 I couldn't breathe.
There was a hand covering my mouth and another shaking my shoulder, startling me out of a heavy sleep. A thousand frantic thoughts dashed through my mind in the space of a single heartbeat. It was happening. My worst nightmare was coming true.
Teaser from page 26:
My mind had just jumped ahead in this way it had, spotting a potential problem and pointing it out. From the look he gave me, though, it was like I was purposely trying to discredit his statement and make him look bad.
Any tips for me to get out of the slump? What are you reading and hopefully loving this week? Leave your link in the comment section below.