Synopsis: As the mortal world slowly slips into chaos of the godly kind, Alexandria Andros must overcome a stunning defeat that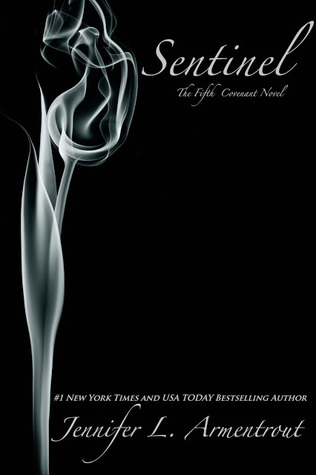 has left her shaken and in doubt of their ability to end this war once and for all.
And with all the obstacles between Alex and her happily-ever-after with the swoonworthy Aiden St. Delphi, they must now trust a deadly foe as they travel deep into the Underworld to release one of the most dangerous gods of all time.
In the stunning, action-packed climax to the bestselling Covenant series, Alex must face a terrible choice: the destruction of everything and everyone she holds dear… or the end of herself.

__________________________________________________________________________
Genre: Young Adult
Series: The Covenant #5
Date of Publication: November 2nd, 2013
Cliffhanger: No
HEA/Happy End: YES 😀
Rating: 4,5 Stars ✶ ✶ ✶ ✶ ✶
__________________________________________________________________________
It's always hard to say goodbye to a loved series and its characters. Much harder with this one, because there are so many questions left unanswered. Thankfully there will be a sequel and the first book is named "The Return" and hopefully my questions will be answered then. I still loved this books and its outcome.
Even though I wasn't that thrilled by the first book, they grew on me. I'm really glad that I kept one reading, because in the end I would not like to have missed reading this series. Well done, Jennifer, well done.
Fair warning: SPOILERS FOR WHOLE SERIES AHEAD!
Intro of the book:
Some people say when life gives you lemons, you make lemonade. But when life gives you one seriously ticked off god gunning for your ass, you prepare for war and hope for paradise.
-Alex (Alexandria) Andros
Like Apollyon Sentinel was much darker than the first three books in the series. The series started with a school of supernatural beings-theme and grew into a war with a god-theme and all our belowed characters grew up, they are still smartasses, just much more mature now.
Especially Alex. She actually thinks now before she acts, but she's still Alex, even though she went through a lot of crap. But she still has a temper, for which I love her.
"Oh, that flipped my bitch switch from meh to pure "I'm going to cut a bitch" rage."
You just have to love Alex. She is a really strong heroine who does not take crap from anybody and who lashs out sometimes. I love her dialogue but also her thoughts. I found myself grinning a lot, because she just rocks.
Aiden didn't really grew up to be more mature, because he always was the most matured out of them all. He instead is now really open about his relationship with Alex. No more secrets 🙂 Also he is pretty badass and still soooo caring. He is just so


Can I have him as my boyfriend?
And because I love you, I am willing to die to save you from that. Don't you dare take that desicion away from me.
He stands up to Alex, but he cares so deeply for her. I'm so jealous. Alex is one lucky girl to have hime.
There interaction is so lovely, funny and just everything. I can't deal with the awesomeness, okay!
I blinked back the wetness gathering in my eyes. "I think you spend you spare time studying a book full of the right things to say."
He chuckled softly, and then his lips brushed mine in a quick kiss. "Nah. I just love you, Alex."
Did I already mention that Seth is back? No? Okay, Seth is back and I'm back at . . . no, wait a moment, put that shovel down. I wasn't going to say that I'm back at Team Seth, I just wanted to say that I'm back to liking him. Chill out. LOL.

After being on Team Evil the last few books Seth finally is back on the right side and trying to redeem himself. Loved the fights between Aiden and Seth – so much fun to read. And the sacrifice Seth made at the end – heartbreaking. It's really good that he gets a series of his own, otherwise I would be mad. A drunk Seth is btw adorable. Hehe.
I basically love every character, except the evil ones of course, but my favourite aside from Alex is Apollo. Just because he's Apollo and so unlike anything you would picture a God. I had some good laughing-out-loud moments because of him. He is just awesome and has way to much fun annoying everyone. Definitely hope to see some more of him in The Return.
"That's okay," Apollo replied, smiling at Seth in the wholly creepy "hide your kids" kind of way. "When you least expect it, I'm going to turn you into a pink flower that smells like cat pee."
And Deacon! He's just so cute. I want to have a lot more Deacon in The Return, especially Deacon and Luke scenes!
And that was my review. I skipped the review for "Apollyon" btw if you haven't noticed. LOL.
Hope you enjoyed the series as much as I did.
Check out my reviews for the previous books as well:
No Review for Apollyon (#4)