I decided to combine the Teaser Tuesday, hosted by Jenn (AKA MizB of SBR) from A Daily Rhythm, with the First Chapter ~ First Paragraph Tuesday Intros, hosted by Bibliophile By the Sea.
---
Today I'm featuring Charming The Beast by Cynthia Eden. Maybe you know this and I'm kind of annoying you, but I love Cynthia Eden ❤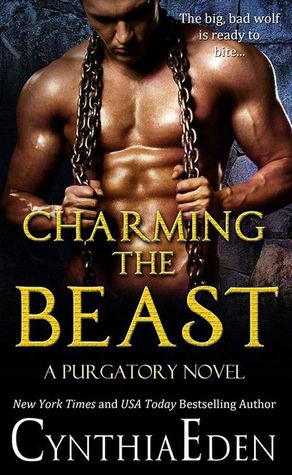 Opening:
Chloe Quick was being hunted.
She glanced over one shoulder, but the dark street behind her appeared empty. Appearances can be deceiving. Unfortunetly, Chloe knew that fact all too well. She could feel someone in that darkness, watching her.
Every instinct she possessed screamed for Chloe to get out of there. She needed to find a safe place – fast. Preferably a place with a ton of people and some really, really bright lights.
Teaser from 19%:
She was afraid to open her eyes. She knew that was Connor's voice, but where they actually were – what had happened to them – she was kind of confused about all that.
What are you reading and love this Tuesday? Leave your link in the comment section below and I will check it out 🙂