I decided to combine the Teaser Tuesday, hosted by Jenn (AKA MizB of SBR) from A Daily Rhythm, with the First Chapter ~ First Paragraph Tuesday Intros, hosted by Bibliophile By the Sea.
---
FYI I shortened the headline, the memes are the same.
Today I'm featuring Fair Game by Patricia Briggs.
Opening (I skipped the prologue):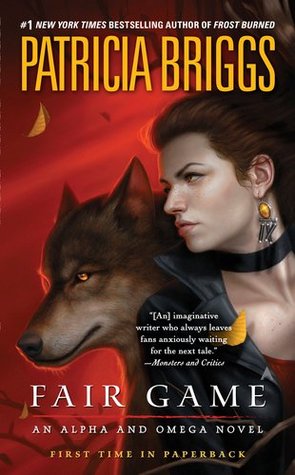 "Go home" Bran Cornick growled at Anna.
No one who saw him like this would ever forget what lurked behind the Marrok's mild-mannered face. But only people who were stupid – or desperate – would risk raising his ire to reveal the monster behind the nice-guy mask. Anna was desperate.
Teaser from page 201:
She smiled a little. " Jude says he loves the kids better than he ever did football. But he coaches the local high school team anyway."
What are you reading and loving this Tuesday? Leave your link in the comment section below and I will check it out.