I decided to combine the Teaser Tuesday, hosted by MizB from A Daily Rhythm, with the First Chapter ~ First Paragraph Tuesday Intros, hosted by Bibliophile By the Sea.
~~~~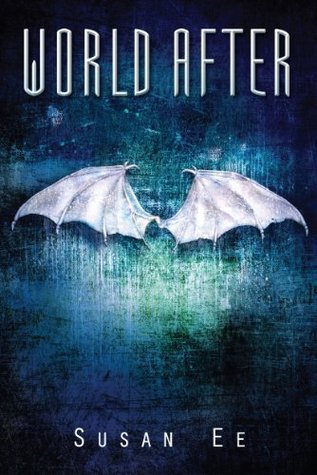 Opening:
Everyone thinks I'm dead.
I lie with my head on my mother's lap in the open bed of a large truck. The dawn light etches the grief lines on my mom's face while the rumble of the engines vibrates through my limp body. We're part of the Resistance caravan. Half a dozen military trucks, vans, and SUVs weave through dead cars away from San Francisco. On the horizon behind us, the angels' aerie still smolders in flames after the Resistance strike.
Teaser from page 207:

Costumes are being rolled around so fast it's amazing they're not crashing into each other. They give the impression of feathers and sequins zipping across the room with nervous energy. Everybody is visibly jittery.
Synopsis:
In this sequel to the bestselling fantasy thriller, Angelfall, the survivors of the angel apocalypse begin to scrape back together what's left of the modern world.
When a group of people capture Penryn's sister Paige, thinking she's a monster, the situation ends in a massacre. Paige disappears. Humans are terrified. Mom is heartbroken.
Penryn drives through the streets of San Francisco looking for Paige. Why are the streets so empty? Where is everybody? Her search leads her into the heart of the angels' secret plans where she catches a glimpse of their motivations, and learns the horrifying extent to which the angels are willing to go.
Meanwhile, Raffe hunts for his wings. Without them, he can't rejoin the angels, can't take his rightful place as one of their leaders. When faced with recapturing his wings or helping Penryn survive, which will he choose?
Amazon US | Amazon DE
Leave the link to your opening and/or teaser down in the comment section
❤ ❤ ❤