~ Pucked by Helena Hunting ~
(Pucked #1)
Genre: Contemporary, Romance
Date of Publication: May 3rd 2015 by Helena Hunting
Source: Bought
Synopsis:

With a famous NHL player for a step-brother, Violet Hall is well acquainted with the playboy reputation many hockey stars come with. She's smart enough to steer clear of those hot, well-built boys with unparalleled stamina. That is until she meets the legendary team captain—Alex Waters.

Violet isn't interested in his pretty, beat-up face, or his rock-hard six-pack abs. But when Alex inadvertently obliterates Violet's previous misapprehension regarding the inferior intellect of hockey players, he becomes more than just a hot body with a face to match.

In what can only be considered a complete lapse in judgment, Violet finds out just how good Alex is with the hockey stick in his pants. But what starts out as a one-night stand, quickly turns into something more. Post-night of orgasmic magic, Alex starts to call, and text, and e-mail and send extravagant—and quirky—gifts, making him difficult to ignore, and even more difficult not to like.

The problem is, the media portrays Alex as a total player, and Violet doesn't want to be part of the game.
~ My Review ~
Ok, let's be honest here for a second. Who of you read Fucked instead of Pucked? Because I totally did. And not just once.

Anyway, let's move away from my inability to read. I am totally and utterly in love with this book. I LOVE it. I wrote it in bold and capitals letter, so I have to love it.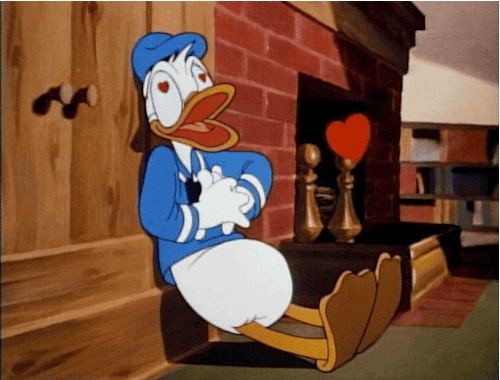 Pucked is easily one of my favourite reads of 2015. Helena Hunting combined two of my favourite things in the world – ice hockey and romance – and wrote one hilarious book. I crack up so often. I can't even say what was my favourite funny scene, because there were so many good ones.
The characters Hunting created are gold. Violet is really bold, has no filter between her brain and her mouth, but knows that she should probably have not said what she said. She is also kind of wacko, which was pretty obvious in one of the last scenes of her and the MC (no, that's not short of main character. Read the book if you want to know. *evil grin*)
I look around the room; the various expressions are hilarous. Sunny is enraged, Danny looks like she might cry, Buck is staring at Sunny's chest – so he has no idea what's happening – and Robbie has pulled the fruit tray closer. He's shoveling food into his mouth and peeking up on occasion to check if anyone notices. I like him. ~ 65%'
And Alex… he's yummy. He's intelligent, funny, sweet and a dirty talker. And he plays ice hockey. Can I have him? And can I keep him? I will even let him see some sun occasionally, when he isn't playing man-candy in my dungeon of men. Errr, let's pretend I didn't wrote that.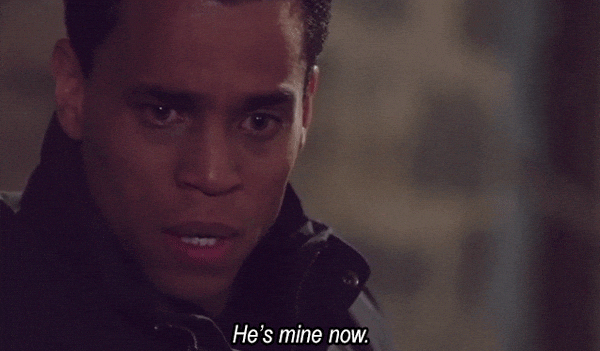 "He saw her, like the sun, even without looking"
Oh God. He's quoting Tolstoy and touching me. I'm done for. ~ 10%
Pucked is written from both Alex' and Violet's point-of-view and that worked out lovely. I loved both POVs and that says a lot, because I usually am more of a female POV reader.
I would love to quote so much more from this book, but those quotes are all to some degree dirty and I'm trying to keep this review dirty-free 😉 With that said, please be aware that this book could offened you, if you are easily offened.
I'm not easily offened, so I had no problems with Pucked. The one thing books of this kind always makes me want to do is to talk and write four-letter words. I think that's a good things, because it shows how much I'm pulled into this book.
Though Pucked wasn't without faults – some repetitions, for example – I still love it so much and am going to read the second one immediately.
If you read it, let me know what you thought of it 🙂
Rating: 5 stars