~ Shadows At Midnight by Amanda Bonilla ~
(Shaede Assassin #5)
Genre: Paranormal (Romance)
Date of Publication: September 24th 2015 by NYLA
Source: Author
Synopsis:

Has Darian's past finally caught up with her?

The Rakshasa queen, Padma, has a score to settle—she wants those responsible for her son's death to pay and to pay dearly. Darian, Tyler and Xander are all at risk—and Padma's powers could force them to live the rest of their lives in the madness of the Realm of Illusions…

While Darian is taken and is the first to suffer, she's soon rescued by Tyler, the one man to never disappoint. But what Darian doesn't know is that her freedom comes at a steep price—Xander's the King of Shaedes, imprisonment. Darian knows what horrors await in Padma's dungeon. A rescue mission won't be easy and she can't do it alone.

Deep in the bowels of Goblin Valley, Darian, Tyler, and her small band of Shaede warriors fight their way through a dark labyrinth. In a realm where illusions rule, with danger at every turn, the odds are stacked against them. Time isn't on their side, every second spent in Padma's custody will be another step Xander takes toward madness. A kingdom can't be ruled without its king and the wolves are at the door, waiting. If Darian can't get to Xander before he succumbs to the illusions, an entire kingdom's future is at stake…
~ My Review ~
~ Book provided by Amanda Bonilla in exchange for my honest opinion. Thank you!
My first thought – or should I say cry out – after I finished Shadows At Midnight was: NOOOOOOOOOOOOO!! Why would you do that, Amanda?! That is soooo mean of you. I can't believe you did that. My poor, poor feelings.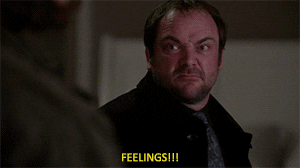 If you haven't guessed it so far – yes, Shadows At Midnight ends with such a mean cliffhanger. Just when you think life couldn't get any worse for Darian and Tyler, BAMM! This even worse thing happens. No, I won't tell you what "the thing" is. I will just tell you that it was mean and I want to read the next book immediately, but it's not out yet. *crying* I feel the need to hide in a corner and rock back and worth while saying over and over again: This can't be happening.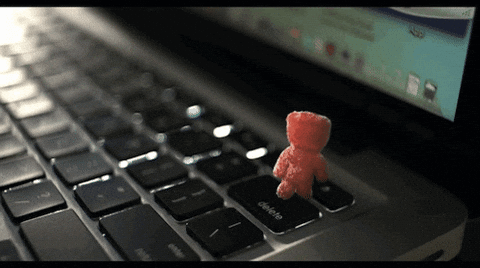 Ok, I'm calm now. Let's move on from that cliffhanger and start from the beginning.
Shadows at Midnight is just the second book of the series I read and while I was kind of confused when I read Against The Dawn, I had a much better grip about what was happening in Shadows At Midnight. And now I'm so sure I have to read the first three books of the series as well.
Shadows at Midnight started right of after where Against The Dawn ended. Darian is getting tortured and it hurt my little fragile heart so much. I felt so much for what Darian had to endure. I liked how Amanda Bonilla lessened the dark torture theme a little bit by injecting some harmless scenes about the beginnings of Darian's and Tyler's relationship.
Darian's and Tyler's relationship. Damn, it's messy, but so cute at the same time. I want them to finally have a happily ever after without other people constantly messing things up for them. One big thing I liked about Tyler in this book: He finally comes clean on some stuff, not all stuff, but hey, it's beginning at least.
And poor Xander. He makes such a big sacrifice, but he's still a jerk though – at least in my opinion. I hope he finally stops pining for Darian. Get yourself someone else!
This book had so many feels. I can't even describe it. I need the next one know.
The one thing I'm sad about though was that Shadows at Midnight was rather short. Only around 180 pages. 😦
Rating: 4,5 stars