~ Pucked Over by Helena Hunting ~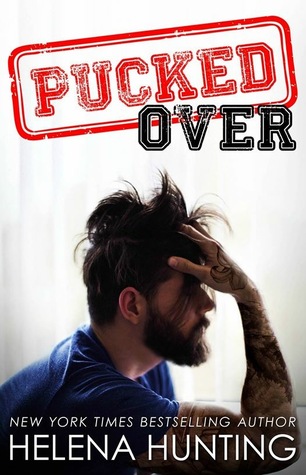 (Pucked #3)
Genre: Romance, Contemporary
Date of Publication: January 24th 2016 by Helena Hunting
Source: Author
Synopsis:

Lily LeBlanc isn't versed in the art of casual sex, but after seven years in an on-again, off-again relationship, she's definitely willing to give it a shot. And who better to try it with than her best friend's boyfriend's best friend? What could possibly go wrong? Nothing at all.

NHL player, Randy Ballistic, lives up to his last name on the ice and in the bedroom. His best friend and teammate has recently given up the puck bunnies and traded them in for a real girlfriend. And she just happens to have a seriously feisty, extra-hot best friend on the rebound. Randy's more than happy to be Lily's spring board back into the dating scene.

Casual sex is only casual until those pesky things called emotions get involved. Once that happens, someone's bound to gets pucked over.
~ My Review ~
Days after finishing this I am still unable to write a review that makes semi-sense, so please excuse my totally rambled thoughts and the truckload of gifs I used in this review.
I thought Pucked was my favourite of the series, then I read Pucked Up and thought that was my favourite. I thought this series couldn't get better, but then I read Pucked Over and it proofed me wrong. I don't know how it's possible, but I loved this even more than the two previous books in the series.
How can a series get better and better with every installment? I don't understand it. How is this possible?! I can't comprehend it.
Lily and Randy were perfect. The conversations were perfect. The humour was perfect. The side characters were perfect. The writing was perfect. The fact that all previous and future characters were included was perfect. Violet was included – perfect. I could go on like this for days. What am I talking about… I could go on like this for years! Millenia! Till the sun implodes and we all die!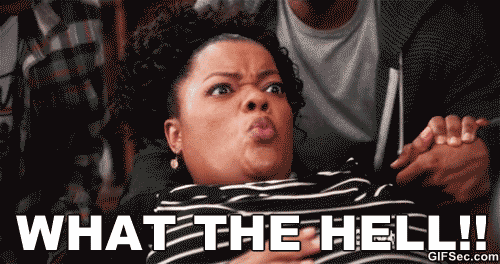 Okay, okay. Sorry, that got out of hand pretty quickly. HAHA. I think you got my point.
But seriously? Why does this book has to be so much perfection?
It's almost disgusting, but don't tell anyone I said that, since I loved Pucked Over and I definitely can't wait for the next book. I will be soooooo mad if it isn't about Lance and Tasha, because – come on! – we all see the chemistry there and that particular relationship has to work out! Otherwise I won't be held responsible for my actions, which might revolve around this: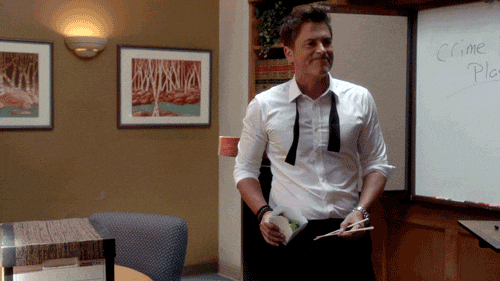 OK, OK, I'M CALM. I will totally be able to wait for the next book. Absolutely no freaking problem!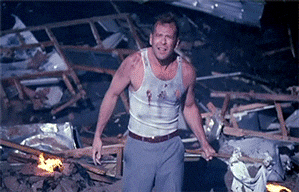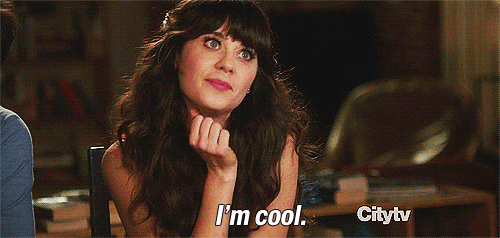 I will NEVER be able to wait…….
And if anyone couldn't have guessed this already, but here is my rating: 5 stars
~ Book provided by author in exchange for my honest opinion ~