~ Into The Dim by Janet B. Taylor ~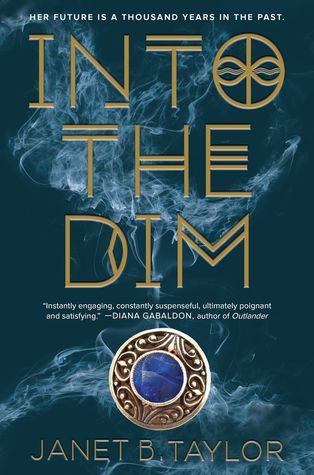 (Into The Dim #1)
Genre: YA, Fantasy
Date of Publication: March 1st 2016 by HMH Books for Young Readers
Source: NetGalley
Synopsis:

When fragile, sixteen-year-old Hope Walton loses her mom to an earthquake overseas, her secluded world crumbles. Agreeing to spend the summer in Scotland, Hope discovers that her mother was more than a brilliant academic, but also a member of a secret society of time travelers. Trapped in the twelfth century in the age of Eleanor of Aquitaine, Hope has seventy-two hours to rescue her mother and get back to their own time. Along the way, her path collides with that of a mysterious boy who could be vital to her mission . . . or the key to Hope's undoing.
~ My Review ~
Into The Dim is a clear case of "it not you, it's me." I, for the hell of me, can't seem to be interested into this, even though I really liked the synopsis. It sounded intriguing and like a lot of fun.
But I couldn't connect with the main character Hope nor did I care about the story. The truth is I couldn't care less. It took me more than 1 month to get to 20%. And that's a lot of time when it comes to reading with me. I usually read a book – if I really like it and have the necessary time – in a day.
So I decided to dnf this book and hope you will like it more than I did.
DNF