According to Goodreads I've read 210 books this year and yes, I'm quite aware that the amount of reviews I've written compared to that number is ridiculous small. I'm making that my 2019 goal: not as much slacking off on written reviews and finally getting caught up on all those NetGalley books.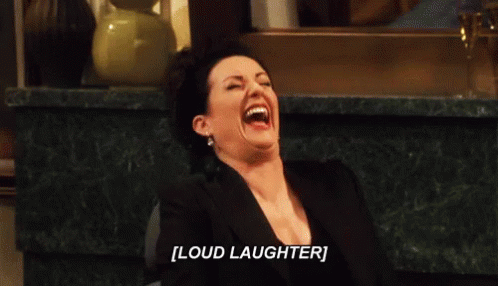 Probably. Maybe…. Who am I kidding? LOL We'll see how that will work out.
Anyway here are my TOP 10 BOOKS OF 2018. Since I've mostly read M/M books this year… most of the books on this list are m/m. Sorry, not sorry. 😉
I excluded re-reads of books that I already read in 2017. Also I thought about leaving out the one book I've read that's not out yet but whatever. I'm in charge of the rules here and I declare that that book can stay.
Bookwise this year had lots of ups and downs for me. I faced some books that were really bad in my opinion but also some books that others hated and I really liked. I also had to deal with lots of book hangovers.
I'm including Goodreads links to every book but not the covers because I'm too lazy to edit that right now. Sue me. I'm also including the reviews I've written if I did write one.
Last thing before the list begins. I'm not numbering those books because I loved every book for a different reason. Ranking them would be like choosing a favorite child.
---
~~~~ Hell and High Water by Charlie Cochet ~~~~
>> Goodreads
Finding this one book opened me up to a whole world of books. I personally would put every single book of this series on this list but then I would already done with it. I seriously recommened this book and series to everyone. It's hilarious but at the same time serious and I just loved it. I even got the audiobooks for my train rides and sometimes I have to remind myself not to laugh out loud on the train because I hate getting looks from people.
You might also want to check out the Four Kings Security series by her. Just as good.
---
 ~~~~ Deke by Eden Finley ~~~~
>> Goodreads
This is the book that I talked about that comes out in 2019. I'm still including it, because it was awesome. The humor was on point and the whole story was just so good. I can't wait for more.
Spoiler alert: The first and second book of this series also made my top 10, just saying.
>> My review
---
~~~~ Awaken the Darkness by Dianne Duvall ~~~~
>> Goodreads
I'm quite sure this is the only M/f book on my list because I think I only read maybe 5 M/f books this year so for one to make it on this list I would have had to really love it and I did. I have loved this series from the very first book back in 2011 and I don't see that changing any time soon.
>> My review
---
~~~~ Pain by E.M. Leya ~~~~
>> Goodreads
This book is kind of the polar opposite of the others on this list. While the others are more lighthearted and funny, this is a bit darker but equally as good. Sometimes you just need a book that hurts your heart a bit while reading.
>> My review
---
~~~~ Trick Play & Fake Out by Eden Finley ~~~~
>> Goodreads (Trick Play)
>> Goodreads (Fake Out)
Book one and two of the same series as Deke, the book mentioned at the very top of this list. Equally as good.
---
~~~~ Tank by K.M. Neuhold and Nora Phoenix ~~~~
>> Goodreads
I found this book through one of my many facebook group when I was in search for some good enemies to lover books and the members of the group delivered. So far it's my favorite of the series but I think the fourth book, which will come out in January, could throw Tank from the throne. We shall see.
---
~~~~ Unwritten Law by Eden Finley ~~~~
>> Goodreads
Yet another book by Eden Finley. What can I say? I just love everything I've read by her so far. I just love her writing style, it pulls me in from the very first page.
---
~~~~ Cronin's Key by N.R. Walker ~~~~
>> Goodreads
This book was the very first m/m paranormal romance I liked so I feel compelled to include it. Even though I wouldn't hold it as high as the other books on this list. It opened a door for me though and that's why…
---
~~~~ Torch by Jocelynn Drake and Rinda Elliot ~~~~
>> Goodreads
A lot of people say that this one is the weakest in the series but personally this was my favourite of the whole series. I just loved Rowe's and Noah's relationship.
---
And this concludes my little list. Writing it was harder than I thought because I'm unable to count to ten. LOL.
What are your favorites of this year? Let me know in the comments. 🙂