~ First Touch by Laurelin Paige ~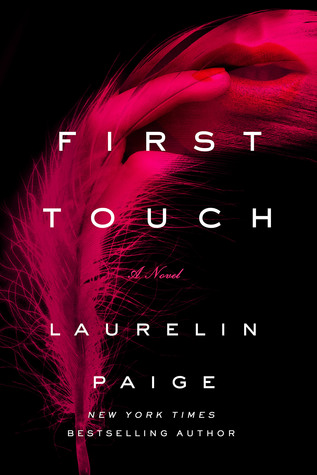 (First and Last #1)
Genre: Romance, Mystery, Contemporary
Date of Publication: December 29th 2015 by St. Martin's Griffin
Source: NetGalley
Synopsis:

When Emily Wayborn goes home to visit her mom while on hiatus from her hit TV show, she receives a voicemail from her former best friend, Amber. Though the two were once notorious party girls, they haven't spoken in years. Although the message might sound benign to anyone else, Amber uses a safe word that Emily recognizes, a word they always used to get out of sticky situations during their wild days. And what's more chilling than the voicemail: it turns out that Amber has gone missing.

Determined to track down her friend, Emily follows a chain of clues that lead her to the enigmatic billionaire Reeve Sallis, a hotelier known for his shady dealings and play boy reputation. Now, in order to find Amber, Emily must seduce Reeve to learn his secrets and discover the whereabouts of her friend. But as she finds herself more entangled with him, she finds she's drawn to Reeve for more than just his connection to Amber, despite her growing fear that he may be the enemy. When she's forced to choose where her loyalty lies, how will she decide between saving Amber and saving her heart?
~ My Review ~
I actually thought this was YA, when I picked it up. Why did I think that? This is definitely not YA… not that I'm complaining. I like adult books, I'm just confused about myself. What ghost possessed me so I thought it's YA… ? I'm puzzled.
Anyway, this review is about First Touch by Laurelin Paige, so let's get to that.
I loved, loved, loved the writing style. It pulled me in from page one and it's probably the only reason why I read as far as I did. Wouldn't it have been so good, I think I would have dnf-ed the book a lot earlier.
One thing I liked was that the main character wasn't a plain character, but had in fact many facades. Sadly said main characters wasn't to my liking and – and by main character I mean Emily. It says a lot that I couldn't remember her name and had to look it up, right? Also she did loose her focus on finding Amber quite a lot whenever Reeve was around. Annoying!
While we are talking about Reeve…. a lot of people on Goodreads where totally blown away by him and here I am, feeling like I missed something important. I wasn't blown away and as with Emily I still don't know if I like him. One thing you can say about Reeve though, he has a lot of self-confidence. But he is a controlling freak and needs to be nicer to women.
One of the other reasons why I stopped reading this book was that it was … well, I don't want to say boring, because it wasn't, but it couldn't keep my interest in the long run. Emily was constantly lusting after Reeve, forgetting about her original quest and once they got to over the first "probing" as I would like to call it, this book turned into sex-scenes only. Also it was kind of BDSM, without being it. I know that makes no sense, but I just didn't like the whole sex scene arrangement.
I want to end this review with a good thing about the book, so… Isn't the cover pretty? I like the feather design a lot. 🙂
Rating: DNF