I got this idea from Freya of Sound Of A Voice and she allowed me to steal it 🙂

---
Bought Books: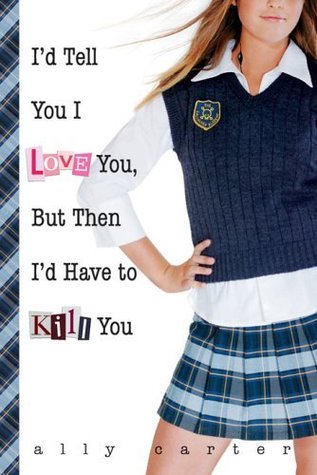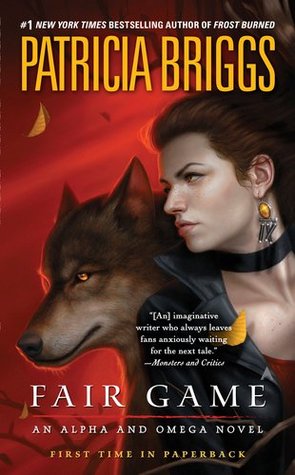 Ally Carter: I'd Tell You I Love You, But Then I'd Have To Kill You (Gallagher Girls #1)
Patricia Briggs: Fair Game (Alpha & Omega #3)
~~~~
Also I finally got a library card, so I kind of went insane and got a LOT of stuff. And I discovered that audiobooks and me do indeed mix if I like the reader. I still do have to figure out if I like the readers of the following reader. Also I will put all the english (book) covers in here, but with the exception of two, I got everything in german. So here is my very first Library Haul.
~~~~
Borrowed Books:
J.R. Ward: Lover At Last (borrowed in english)
Gena Showalter: Intertwined; Unraveled (german: Unsterblich verliebt; Verflucht verliebt)
Chloe Neill: Some Girls Bite; Friday Night Bites (german: Frisch gebissen; Verbotene Bisse)
~~~~
Borrowed Audiobooks:
Jennifer L. Armentrout: Obsidian (borrowed in english)
Kiersten White: Paranormalcy (german: Flames'n'roses – Lebe lieber übersinnlich)
Ally Condie: Matched; Crossed; Reached (german: Die Auswahl; Die Ankunft; Die Flucht)
Lauren Kate: Fallen; Torment (german: Engels Nacht; Engels Morgen)
Lauren Oliver: Delirium (german: Delirium)
Kerstin Gier: Dream a little dream (german: Silber – Das erste Buch der Träume)
Laini Taylor: Daughter of Smoke and Bone (german: Daughter Of Smoke and Bone)
Richelle Mead: Vampire Academy (german: Blutsschwestern)
When I'm going to listen to all those audiobooks you ask. Well, everyday I need two hours to travel to school and back home. So I have two hours everyday to listen to them 😉 I'm probably done with one each week.
~~~~
Also did you know that most of the more popular audiobooks are on YouTube? Or are read by some awesome youtubers, for example (that's for the german folks) look up crazyLisabooks. She reads the Mythos Academy series. She's already done with the whole series and I really like her voice.
~~~~
FYI: There will be no Top 3 today, because I'm currently hooked to audiobooks. Obviously.