Teaser Tuesday is a weekly book event, hosted by MizB of Should Be Reading.
___________________________________________________________________________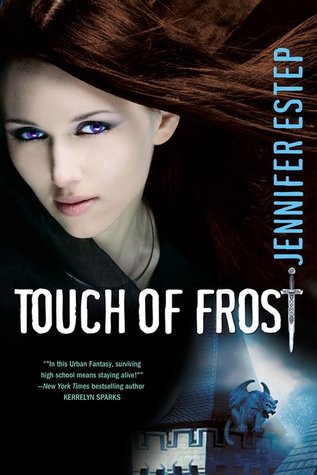 "Are you actually… going to eat lunch with me?" I asked.
"No," Daphne said, breaking a buttery breadstick in half and dipping it into the spicy marinara sauce on her plate. "I'm just a figment of you imagination. You're only imagining that I'm sitting here eating with you. Because I'm just so freaking awesome that people daydream about being seen with me."
– "Touch of Frost" by Jennifer Estep, page 202, August 2011
Nooo, those are just 2 sentences, count again, I'm sure you counted wrong. I didn't post a whole paragraph. I would never do that 😉
I read this book 2 years ago, but only rated it 3 stars. Now, after reading many WoW-post about the last book of the series, I decided to give it a second try and I really like it. I don't understand why I rated it so low.
Well, I'm almost done and book #2 is already bought, so I can hop on to that one right away.
What are you reading and loving this week?