Everyone is loving this series, so I finally wanted to know what is up with all the hype. So I got Cinder, Scarlet and Cress from my local library and I've decided to do one giant (just kidding!) post about all three.
Later on, I will say something about each book, but right now I just want to say that I am glad I got them in german, because I think otherwise I wouldn't have liked them at all. I might know how to read english, but I think the original version would have had to many unknown words for me and that makes me not like a book.
So like I've said, I'm glad.
If you don't know it already, the Lunar Chronicles are based on fairy tales characters and have some basic elements of those tales, but the books are nothing like the old stories. Can you guess the tales they're based on?
The series is suppossed to be told in fourth installments. The fourth and last one will be published in November 2015.
Cinder: ~ 4 stars
This book gave a nice intro into the story – which I thought is kind of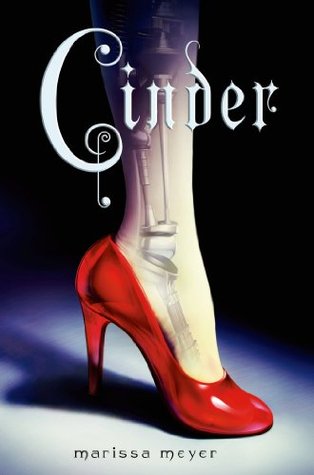 brilliant if you think of it – and I really liked Cinder, the Cyborg. I could totally connect with her, I was sad and angry with her. And I would give anything to hit her stupid step-mother and step-sister with something that would really hurt. The only member of her so called family I liked was Peony and she didn't deserved what she got. Iko, the android, was one of my favourites of this book as well. Prince Kai… well, do I have to like him? Because I don't. At first I was wary of him and then I just didn't care about him.
Scarlet: ~ 3,5 stars
Cinder is on the run after what happened in the first book and we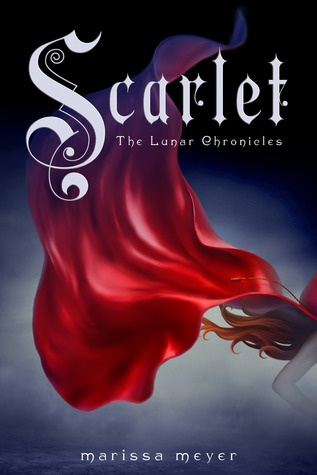 now follow Scarlet, who is on the search for her missing grandmother. I liked Scarlet as well, but I couldn't totally connect with her, not like I did with Cinder. Then there was Wolf and the change to being good of Wolf at the end feels kinda forced, am I the only one that thinks so?
Even though we are now following Scarlet, we get some scenes of Cinder and her new partner Thorne (he's cool) and of course, Prince Kai and Levana (which is still creepy and disturbing).
There weren't enough scenes of Cinder and way to much of Prince Kai. Can someone tell him the freaking truth already?! I'm so annoyed by him.
All in all, this book wasn't as good or interesting as Cinder – in my opinion – but nonetheless I've read Cress, because I needed to know how the story goes on.
Cress: ~ 4,5 stars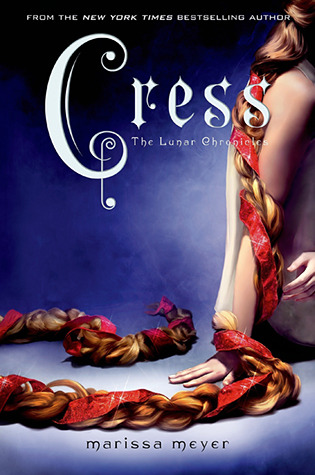 Cress was the best of the three books like a lot of people told me on Goodreads (I know believe you! 😉 ). I really loved Cress, even though she was kinda naive, but you would be, too, if you haven't had contact with a male like ever. Also I thought she and Thorne were quite adorable together and Thorne was really adapatable to the whole situation, he's just really cool. The sad thing in this book though was that something happened to Scarlet (Chill out, she's not dead! It just happened something to her) and because of that we didn't get enough Wolf & Scarlet scenes, but I was totally rooting for those two 😦 Also we finally meet Winter (her book will be the next!) and even though she's kinda crazy, I think I will love her. Oh, I forgot to mention Kai… still don't like him, but I've made my peace with him and he finally figures stuff out, yeay!
I hope I didn't spoil too much for you.
and now I thought I could to a little question round (you can answer these questions as well, if you want to):
Favourite Book? – Cress
Favourite Heroine? – Cinder
Favourite Hero? – Wolf
Favourite Couple? – Cress and Thorne
Favourite Villian? – Sybil (sorry, Levana)
Least favourite Character? – Kai (big surprise there)
Least favourite book? – Scarlet