I decided to combine the Teaser Tuesday, hosted by MizB of Should Be Reading, with the First Chapter ~ First Paragraph Tuesday Intros, hosted by Bibliophile By the Sea.
---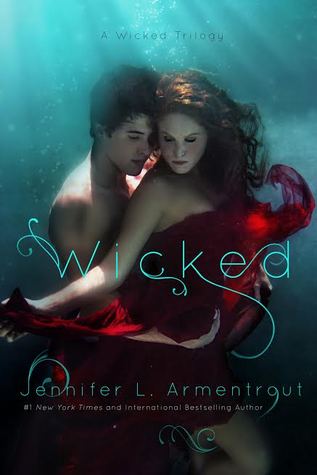 Today I feature "Wicked" by Jennifer L. Armentrout which is the first in a new series and came out yesterday. Sadly I hadn't had real time to read (go away exams), so this opening and the teaser are new to me as well and now I really want to read it. So frustrating!
Opening paragraph:
Sweat dotted my brow. Tendrils of red hair clung to my neck. My legs felt like I'd been sitting in a sauna. I was pretty sure there was a waterfall of sweat coursing between my breasts, and that alone put my mood somewhere between slapping someone and pushing them in front of a trolley.
Teaser from 18 %:
With only a few hours of sleep before my morning class at Loyola, I was Cranky McCranky-Pants, especially since I skipped the pain pill so I didn't risk the chance I'd start drooling on myself any more than normal.
Care to share your Intro or Teaser Tuesday? Leave a link down in the comment section 🙂